HTC have recently launched the amazing One Series, but it seems that there is more coming up.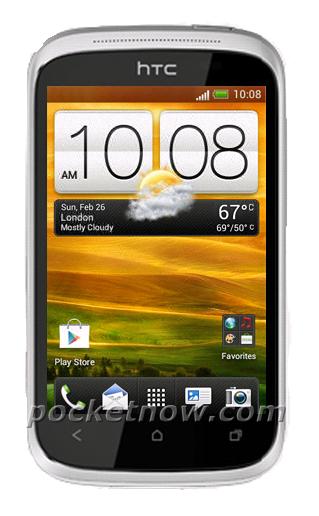 According to Pocketnow, the device will have Android 4.0 Ice Cream Sandwich, the latest version of Google's mobile operating system, and Sense 4.0 UI, the latest version of HTC's own custom user interface, both features combined at a relatively low price at its launch.
It is rumored also that will have the following features:
Five mega pixel camera

Front facing camera

Single core processor

3.5 Inch screen

480×320 qvga screen

512mb ram

4gb storage

Micro SD slot
Don't forget to visit us as soon as you have one of this beauty as we might be offering a free unlocking code
for your
HTC Wildfire C.
* You never send your phone to anybody.
* If you are travelling you will save roaming fees by being able to use a local SIM cards.
* Warranty will not be voided
* The resell value of your mobile device will increase significantly as it is available to more networks.
* Easily switch between SIM card, using the same mobile phone.
* Unlock your phone from the comfort of your own home.
* Very easy, no technical experience necessary.
* No complicated software, or cable, just simply enter the unlock code we send you
* The phone is permanently unlocked, even after updates.
* 100% Guaranteed, if we cannot get you, your unlock code we will refund you no questions asked